Carpet Cleaning Portland Oregon
Carpet cleaning is an essential part of maintaining a clean and healthy home or office environment. In Portland, Oregon, Benchmark Restoration & Cleaning's professional carpet cleaning services are available to help you keep your carpets clean and free of allergens and dirt.
Trust our experienced techs for your Carpet Cleaning Services.
Most Portlanders know BENCHMARK as the leader in the carpet cleaning services with more than 35 years of experience. So many of our carpet cleaning services—such as stain removals, pet odors and carpet repairs —involve the healthiness, and appeal of your home.
When you call on us for your home's carpet cleaning, and other related services, we bring that experience and our training, just as we do to any other cleaning or restoration service we provide.
Pet Spots & Odors

We are proud of the solutions used in our pet odor & stain removal services. Each treatment is specially formulated to be safe for use in your home with family, children and pets. We work hard to be sure every treatments have the very best combination of solution, service and expertise—combinations that not only work effectively on your pet stains and odors, by are safe for everyone in your home.
Allergies & Chemical Sensitivities

If you're one of the 70 million Americans that suffer from allergies or allergic illnesses such as asthma or sinusitis you already know how miserable they can be. What you may not know is that dust mite and pet allergens found indoors are the leading causes of allergic disease and allergy reactions.
Ripples & Split Seams

Each BENCHMARK carpet repair service lets you choose the level of service that's right for you. Choose from carpet re-stretching, seam repairs, pet odor removal and more.
Benchmark's 10 Core Steps

When considering what type of clean you need, do you mind if we ask you a few more questions to get you a more exact quote?

---

Questions:

How long has it been since your last clean?
Would you consider the soiling level in your carpet light, medium or heavy?
Do you have any special concerns like – Pet Spots or odors, Allergies, or Ripples or Split Seams

---

All of Benchmark's carpet cleaning's start with their Core 10-Steps followed by packages for you to choose exactly the clean you want:

Pre-Inspection: Your service technician will inspect your areas of concerns, and answer any questions you may want answered.
Furniture Moving: Movable furniture (Sofa's, Chairs, Tables), will be carefully moved, then replaced on protective tabs and blocks
BioCare™ PreSpray: A plant-based, environmentally friendly preconditioning agent designed to break down traffic-area soil and general spots is applied to provide a more productive cleaning.
Spot Removal: Difficult spots (Coffee, Food, Grease), are treated with specialty solutions to increase their chances of removal.
Pre-Grooming: The "prespray" is then worked in to the fiber using professional carpet groomer to further loosen the soils.
Rinse & Extract: Carpet is then thoroughly rinsed with a powerful extraction cleaning system without over wetting the carpet!
Neutralize: EVERY carpet we clean is pH balanced so no sticky residue is left behind and to leave your carpet soft and fresh.
Post Spot: If any spots or stains remain, they will get extra treatment with our many specialty spotting solutions.
Post Grooming: Your carpet is then groomed with a professional groomer to set the pile for faster drying and more visual appeal.
Post Inspection: Lastly, our technician will walk through your home with you to inspect the cleaning results and make sure you are thrilled!

---

Question: So what area's would you like to have cleaned?

---
BenchMark's DrySteem™ Cleaning Technology
---
Highest Level of Training.
BenchMark is committed to the highest level of education and training. Our company is involved in a number of educational processes. Each staff member is trained thoroughly trained; that's minimum standard. In addition the entire firm is certified by the IICRC. We hold certifications in Carpet Cleaning, Carpet Repair, Upholstery Cleaning, Oriental Rug Cleaning, Water Damage Restoration. We are also involved in product Research and Development with several of the finest manufacturers in our industry.
100% Iron Clad Guarantee.
Our Guarantee is simple: If you are bit completely thrilled with the service experience you receive, let us know immediately and we will rush back to your location to make things right. If you are unimpressed, we will offer a complete refund.
Eliminate Soil Attracting Residues.
Carpet neutralizing with SoilGuard™ Technology pH balances your carpet to eliminate soil attracting residues.
Speed Drying w/DrySteem™ Rinse & Extraction.
Our exclusive DrySteem™ system removes 85% more moisture is dry in 1/2 the time of other carpet cleaning services.
Highest Quality Rating Solutions.
Benchmark refuses to use discount products. Cheap products can damage your floors and fabrics. The ONLY products we use naturally sources botanical solutions from BioCare™ Cleaning Solutions.
---
Carpet Cleaning Pricing & Scheduling
The BENCHMARK standard for home Carpet Cleaning Services
Timely Cleans
Cleaning can be scheduled same day, or out in the future, tailoring are arrival times, and arrival dates to whatever your needs may be. Cleans are also efficient with a 10-step process at their core to guarantee the best clean.
Highly Trained Techs
We use specialized equipment and proprietary solutions to clean and sanitize the the carpets in your home, while ensuring healthiest method possible during the cleaning process.
#1 Cleaner in PDX
We've earned the reputation as the leader in the carpet cleaning with more than 35 years of experience. So our carpet cleaning services involve the healthiness, and appeal of your home.
Easier Scheduling
BENCHMARK will help you navigate the questions and concerns, either in-person, or virtually. No matter which way you prefer to schedule an appointment, we've got you covered.
Need a Carpet Cleaning Service?

Homeowners in Portland Oregon should be aware of a few things in the carpet cleaning process. First, stains should be identified to increase their chances of removal. This could be via coffee, food, grease, or red wine, etc. Your technician will often begin by using a multitude of "specialty" solutions, either by hand or using a special sprayer, to disengage the holding power of the stain to your carpet. This basic step is an important one in the carpet cleaning process. 
Carpet professionals use a variety of equipment that may be mounted on a truck or they may use portable systems. Solutions may also be used to help sanitize, disinfect and deodorize your carpets. It's very important to deal with an experienced and reputable company to be sure that only solutions that are environmentally friendly are used in the carpet cleaning process.
seth icon_question_alt icon
What is the cost to have residential carpets cleaned?

The cost of carpet cleaning varies greatly depending on the type, soiling and age. Click GET STARTED to see your personalize pricing…
How long does it take for carpets to be cleaned? Dried?

Cleaning Length: The time to clean your carpet depends on the number of areas, and the amount of contents that require moving before, and after your cleaning. That said, most cleans take about 2 -3 Hours.

Drying Length: Drying time can vary based on your carpet's thickness, severity of soiling, and humidity in the air. On it's own, a carpet can take approximately 6-12 hours to dry.

Speed Drying: The BENCHMARK DrySteem™ System cuts the drying time in half, and if your prefer are speed drying package, your carpet could be dry the touch within an hour of your technician completing the clean.
Why should I have my carpets cleaned?

According to the EPA, some research suggests that a cleaning improves the indoor air quality in your home. Improving the indoor air quality may lead to a healthier life and cost savings in repairs and replacements down the road.
Recommended For You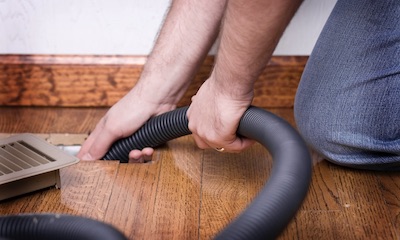 Air Duct Cleaning
The air duct system is the biggest contributor to the air you breathe inside the home. However, it's consistently exposed to dirt, debris, as well as the dust of day-to-day use.st a few clicks.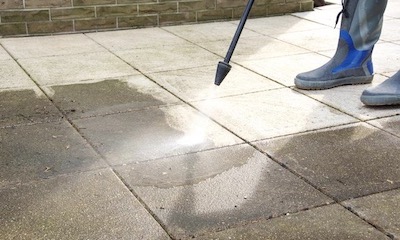 Pressure Washing
Your driveway is the first thing you see when you come home. However, here in the Pacific Northwest your stone or concrete is consistently capturing mold, mildew, and moss, as well as the wear and tear of day-to-day use takes its toll. clicks.