Multifamily Housing Dryer Vent Cleaning
The certified dryer vent cleaning technicians at BENCHMARK specifically available to help multifamily professionals remove keep your property safe, and avoid expensive repairs.
---
Trust our experienced techs for your dryer vent cleaning.
Most multifamily managers in the Portland Metro area know BENCHMARK as the leader in the dryer vent cleaning with more than 35 years of experience. When you call on us for your multifamily property's dryer vent cleaning, and other related services, we bring that experience and our training, just as we do to any other cleaning or restoration service we provide.
Odor Removal

We are proud of the solutions used in our pet odor & stain removal services. Each treatment is specially formulated to be safe for use in your multifamily homes with family's, children and pets. We work hard to be sure every treatments have the very best combination of solution, service and expertise—combinations that not only work effectively on your pet stains and odors, by are safe for everyone in your home.
Carpet Cleaning

Your carpet is one of the biggest investments when it comes to making a unit rentable. If you are able to save your carpet, you save your budgets, and thousands in the process.
Carpet Repair & Restoration

Flooring is one of the largest expenses in your budget. Save thousands, by saving your carpets without replacing them. Ripples, Split Seams, Pet Damage and more, are repairable, and can save you thousands.
The BENCHMARK standard for dryer vent cleaning service
Timely Cleans
Cleaning can be scheduled same day, or out in the future, tailoring are arrival times, and arrival dates to whatever your needs may be. Cleans are also efficient with a 10-step process at their core to guarantee the best clean.
Highly Trained Techs
We use specialized equipment and proprietary solutions to clean and sanitize the the laminate or vinyl plank in your multifamily property, while ensuring healthiest method possible during the cleaning process.
#1 Cleaner in PDX
We've earned the reputation as the leader in the carpet cleaning with more than 35 years of experience. So our laminate and vinyl plank cleaning services involve the healthiness, and appeal of your home.
Easier Scheduling
BENCHMARK will help you navigate the questions and concerns, either in-person, or virtually. No matter which way you prefer to schedule an appointment, we've got you covered.
Need a Dryer Vent Cleaning Service?

Multifamily professionals should be aware of a few things in thedryer vent cleaning cleaning process. First, stains should be identified to increase their chances of removal. This could be via coffee, food, grease, or red wine, etc. Your technician will often begin by using a multitude of "specialty" solutions, either by hand or using a special sprayer, to disengage the holding power of the stain to your dryer vent. This basic step is an important one in the dryer vent cleaning process.
Dryer vent cleaning professionals use a variety of equipment that may be mounted on a truck or they may use portable systems. Attachments may also be used to help clean out your dryer vent cleaning. It's very important to deal with an experienced and reputable company to be sure that only solutions that are environmentally friendly are used in the dryer vent cleaning process.
seth icon_question_alt icon
What is the cost to have dryer vent cleaned?

The cost of multifamily dryer vent cleaning varies depending on the size and complexity of your system and building. Click GET STARTED to see your personalize pricing…
How long does it take for dryer vent to be cleaned?

Cleaning Length: The time to clean your dryer vent depends on the number of areas, and the amount of contents that require moving before, and after your cleaning. That said, most cleans take about 2 -3 Hours.
Why should I have my dryer vent cleaned?

According to the EPA, some research suggests that a cleaning improves the indoor air quality in your property. Improving the indoor air quality may lead to cost savings in repairs and replacements down the road.
Recommended For You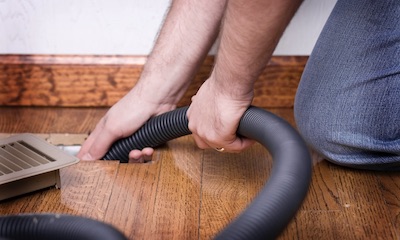 Air Duct Cleaning
The air duct system is the biggest contributor to the air you breathe inside the home. However, it's consistently exposed to dirt, debris, as well as the dust of day-to-day use.st a few clicks.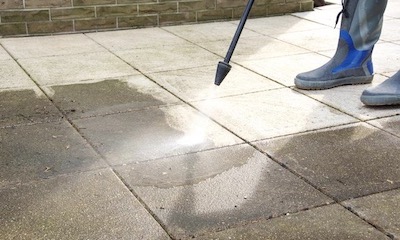 Pressure Washing
Your driveway is the first thing you see when you come home. However, here in the Pacific Northwest your stone or concrete is consistently capturing mold, mildew, and moss, as well as the wear and tear of day-to-day use takes its toll. clicks.