Pressure Washing Services
The certified pressure washing services technicians at BENCHMARK are available to help homeowners remove even the most difficult of stains, odors, asthma inducing allergens, and much more.
---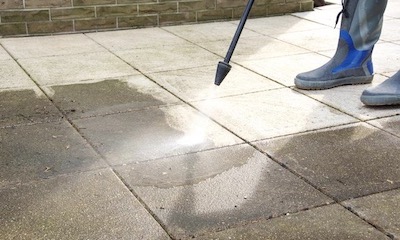 Trust our experienced techs for your Pressure Washing Services.
Most in the Portland-Metro area know BENCHMARK as the leader in the carpet cleaning with more than 35 years of experience. So many of our pressure washing services—such as stain removals, pet odors and carpet repairs —involve the healthiness, and appeal of your home.
When you call on us for your home's pressure washing, and other related services, we bring that experience and our training, just as we do to any other cleaning or restoration service we provide.
Moss & Mold Prevention

We are proud of the solutions used in our pressure washing that can inhibit the growth of moss and mold on concrete and wood. Each treatment is specially formulated to be safe for use at your home with family, children and pets. We work hard to be sure every treatments have the very best combination of solution, service and expertise—combinations that not only work effectively on your driveways, patios and decks, but are also safe for everyone in your home.
Pressure Washing Decks

Wood decking can be safely treated with soft-washing brushes, and attachments. We are happy to safely clean wood decking.
Benchmark's 10 Core Steps

When considering what type of clean you need, do you mind if we ask you a few more questions to get you a more exact quote?

---

Questions:

How long has it been since your last pressure washing?
Would you consider the soiling level light, medium or heavy?
Do you have any special concerns like -heavy moss, algae, or cracks-

---

Step #1. Pre Inspection: Every pressure washing area is thoroughly inspected before cleaning, noting level of cracks, and moss concerns etc.

Step #2. Safety Preparation: Landscaping, shrubbery, siding and more is protected and cared for around the outside of your home.

Step #3. Preparation: Equipment is set up, and tested for accurate pressure and expected results.

Step #4. Pre-Treatment: Softening treatments are applied to the surface, to increase chances of easy removal.

Step #5. BioCare™ Pressure Washing System: We use out BioCare™ pressure washing system to dislodge, and disengage hard to reach dust and dirt particles from concrete, pavers, wood or stone.

Step #6. Dirt and Dust Removal: Particles / debris are removed using our powerful pressure washing jets, and/or spray system.

Step #7. Neutralize: Every surface we was is "neutralized" so mold and mildew has a hard time attaching itself for a longer period of time.

Step #8. Post Treatment: Any dirt or debris still remaining will get an extra treatment with our steps #4 – #7 again.

Step #9: Post Reinstallation: All outdoor furniture, pots, etc are replaced where they came from.

Step #10: Post Inspection: A post walkthrough is performed with you to make sure you are thrilled!

---

Question: So what area's would you like to have pressure washed?

---
The BENCHMARK standard for home Pressure Washing Service
Timely Cleans
Power washing can be scheduled same day, or out in the future, tailoring are arrival times, and arrival dates to whatever your needs may be. Washings are also efficient with a 10-step process at their core to guarantee the best pressure washing.
Highly Trained Techs
We use specialized equipment and proprietary solutions to wash your home, while ensuring healthiest method possible during the cleaning process.
#1 Cleaner in PDX
We've earned the reputation as the leader in the power washing with more than 35 years of experience. So our carpet cleaning services involve the healthiness, and appeal of your home.
Easier Scheduling
BENCHMARK will help you navigate the questions and concerns, either in-person, or virtually. No matter which way you prefer to schedule an appointment, we've got you covered.
About Benchmark's Pressure Washing Services
Maintaining the exterior of your home or business is an important part of keeping it looking clean and attractive. However, outdoor surfaces are exposed to a wide range of elements, such as dirt, mold, and mildew, which can accumulate over time and make your property look unsightly. This is where Benchmark Restoration and Cleaning's pressure washing services come in. In this article, we will discuss the benefits of using Benchmark's pressure washing services.
Deep Cleaning
Pressure washing is a powerful cleaning technique that uses high-pressure water to blast away dirt, grime, and other contaminants from outdoor surfaces. This technique is particularly effective for cleaning surfaces such as driveways, walkways, patios, decks, and siding. By using Benchmark's pressure washing services, you can be assured that your outdoor surfaces will be thoroughly cleaned, removing all traces of dirt, grime, and other unwanted substances.
Improved Curb Appeal
Over time, outdoor surfaces can become discolored, stained, and unsightly. This can detract from the overall appearance of your property and reduce its curb appeal. However, by using Benchmark's pressure washing services, you can restore the original beauty of your outdoor surfaces, making your property look clean, fresh, and attractive.
Protective Maintenance
Regular pressure washing can also help to protect your outdoor surfaces from damage. Dirt, mold, and mildew can eat away at surfaces, causing them to deteriorate and requiring expensive repairs. By removing these contaminants on a regular basis, you can extend the lifespan of your outdoor surfaces and prevent costly damage from occurring.
Increased Property Value
The appearance of your property is a key factor in determining its value. A clean and attractive exterior can increase the value of your property, making it more attractive to potential buyers. By using Benchmark's pressure washing services, you can increase the value of your property and make it more appealing to potential buyers.
Environmentally Friendly
Benchmark Restoration and Cleaning's pressure washing services are environmentally friendly. They use eco-friendly cleaning solutions that are safe for people, pets, and the environment. Additionally, their pressure washing techniques use less water than traditional cleaning methods, making them a more sustainable choice for outdoor cleaning.
In conclusion, Benchmark Restoration and Cleaning's pressure washing services offer a range of benefits, including deep cleaning, improved curb appeal, protective maintenance, increased property value, and environmental friendliness. Their team of professionals understands the unique challenges associated with outdoor cleaning, and are equipped to handle them. By using their services, you can enjoy a clean and attractive exterior that enhances the overall beauty and value of your property.
---
$149 Driveway Pressure Washing
Perfect for any driveway up to 500 sq ft + 20% off additional areas.
Core 10-Step Cleaning Process
Ensures consistant success.
Protects your concrete
Prevents grime, dirt and debris from causing cracks, and pre-mature aging.
Neutralized
pH neutralized to inhibit the growth of mold, algae and lichen.
BioCare™ pressure washing
Ensures safe, powerful, and beautiful results.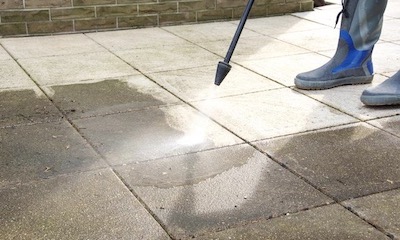 Need Pressure Washing Services?

Homeowners should be aware of a few things in the pressure washing process. First, stains should be identified to increase their chances of removal. This could be via coffee, food, grease, or red wine, etc. Your technician will often begin by using a multitude of "specialty" solutions, either by hand or using a special sprayer, to disengage the holding power of the stain to your carpet. This basic step is an important one in the carpet cleaning process.
Pressure washing services professionals use a variety of equipment that may be mounted on a truck or they may use portable systems. Solutions may also be used to help sanitize, disinfect and deodorize your concrete. It's very important to deal with an experienced and reputable company to be sure that only solutions that are environmentally friendly are used in the pressure washing service process.
seth icon_question_alt icon
What is the cost to have residential pressure washing performed?

The cost of pressure washing varies greatly depending on the size and complexity of your system and building. Click GET STARTED to see your personalize pricing…
How long does it take for pressure washing to be cleaned?

Cleaning Length: The time to pressure wash your areas depends on the size, and the amount of contents that require moving before, and after your cleaning. That said, most cleans take about 2 -3 Hours.
Why should I have my home pressure washed?

One of the most decisive impacts on your patio, or deck, your driveway or curb appeal is through pressure washing.
Recommended For You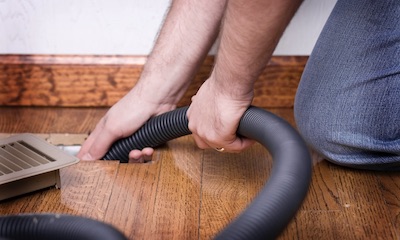 Air Duct Cleaning
The air duct system is the biggest contributor to the air you breathe inside the home. However, it's consistently exposed to dirt, debris, as well as the dust of day-to-day use.st a few clicks.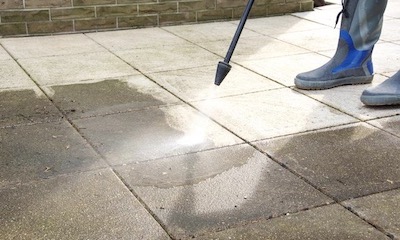 Pressure Washing
Your driveway is the first thing you see when you come home. However, here in the Pacific Northwest your stone or concrete is consistently capturing mold, mildew, and moss, as well as the wear and tear of day-to-day use takes its toll. clicks.