Construction Cleanup Services
During the final phase of reconstruction, Benchmark Cleanup Professionals will remove debris, dust, and more. This will be the final step in your restoration project.
---
Trust our experienced techs for your Construction Cleanup.
BENCHMARK is the leader in the contents cleaning with more than 35 years of experience. So many of our construction cleanup services—such as stain removals, pet odors and carpet repairs —involve the healthiness, and appeal of your home.
When you call on us for your home's construction cleanup, and other related services, we bring that experience and our training, just as we do to any other cleaning or restoration service we provide.
What To Do Until Help Arrives

Here are the initial steps to take between calling BENCHMARK, and our water damage restoration technicians arrival.
The Water Restoration Process

Every water damage is unique, and requires a structured solution, so the primary process stays the same. BENCHMARK has the experience and advanced equipment to quickly restore your home to better than before, water damage condition. We use a structured approach to water extraction and water removal that emphasizes inspecting and increasing the drying process from beginning to end.
24 Hour Emergency Services

The extraction and mitigation begins with a phone call. When you are dealing with water damage, immediate action is hyper critical. If you delay even a few hours can greatly increase the size and degree of damage.
The BENCHMARK standard for home Construction Cleanup Service
Highly Trained Water Damage Specialists
Our restoration team specializes in residential construction cleanup with our restoration services, with training focused on saving salvageable items, rapid drying times while accurately documenting the entire restoration process.
Highest Rated Client Care
With over 35 years of experience in the restoration industry. We're from here – your property and want to help you get back to normal after you have water damage to your home.
#1 Contents Cleaning in PDX
We've earned the reputation as the leader in the construction cleanup with more than 35 years of experience. So our contents cleaning services involve the healthiness, and appeal of your home.
Easier Insurance Process
BENCHMARK will help you through the insurance claim procedures and support you with the necessary paperwork to make the process a more enjoyable experience.
Need An Construction Cleanup Service?

Homeowners should be aware of a few things in the construction cleanup process. First, stains should be identified to increase their chances of removal. This could be via coffee, food, grease, or red wine, etc. Your technician will often begin by using a multitude of "specialty" solutions, either by hand or using a special sprayer, to disengage the holding power of the stain to your carpet. This basic step is an important one in the upholstery cleaning process.
construction cleanup professionals use a variety of equipment that may be mounted on a truck or they may use portable systems. Solutions may also be used to help sanitize, disinfect and deodorize your contents. It's very important to deal with an experienced and reputable company to be sure that only solutions that are environmentally friendly are used in the construction cleanup process.
seth icon_question_alt icon
Does insurance cover water damage in my home?

Some level of coverage is provided in many (even most) homeowner insurance policies. You will need to contact your agent, and be connected with a personal insurance adjuster to assist you with your water damage scenario. When dealing with insurance, the "source" of the water damage is important to know. Other services such as flooding from groundwater, and rivers are supported through the National Flood Insurance Program.
What should I do if I have a water damage in my home?

If a water loss occurs in your home, it's only natural you want to immediately get active. Below are some productive actions you can perform before we arrive. Remember, only do this if you can do it safely.

Stop the water source, if you can. If you can't find where the water is coming from, we'll locate and stop the source as soon as we arrive.
Remove any excess water by using towels, mopping, as best you can, or wiping. This could include flooring and hard surface furniture which has standing water on it.
Protect carpet, rugs, drapes, and upholstered items from further damage. Place tinfoil or cellophane between furniture and wet carpet or rugs. Move books, magazines, or other items that may dye from carpets and rugs.
Be careful with electric items that have come into contact with water. This may include items such as electrical sockets, light switches, and if in the ceiling lights themselves.
How long does it take to dry?

The structural drying time varies with the severity of the water damage occurring, and the structure-type, on average situation taking 3–5 days. This can vary greatly though, depending on the scope of the affected areas, the affected materials & contents affected, any removal that may be required.

Returning your house to its pre-loss condition is a closely monitored process, with our technicians making adjustments to environment and equipment to help the area is return to normal as fast as possible.
Recommended For You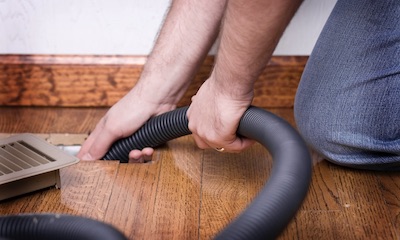 Air Duct Cleaning
The air duct system is the biggest contributor to the air you breathe inside the home. However, it's consistently exposed to dirt, debris, as well as the dust of day-to-day use.st a few clicks.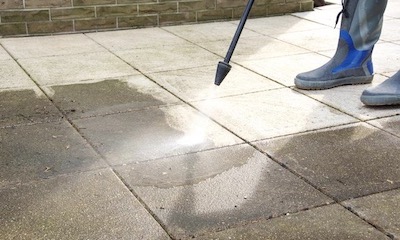 Pressure Washing
Your driveway is the first thing you see when you come home. However, here in the Pacific Northwest your stone or concrete is consistently capturing mold, mildew, and moss, as well as the wear and tear of day-to-day use takes its toll. clicks.