Multi-Family Housing Cleaning Services
BENCHMARK helps Multi-Family Owners, Managers, and Teams with a wide variety of cleaning, sanitizing and restoration projects, both large and small.
Vendor Compliance & Accreditation
Turnover Cleans, Odor Problems And More. We Can Help.
Carpet Cleaning
---
Your carpet is one of the best investments when it comes to protecting your family from illness in your home. Over time, it may contain bacteria and allergen causing contaminants that are not visible to the naked eye.
Carpet Repair
---
Flooring is one of the largest expenses in your budget. Save thousands, by saving your carpets without replacing them. Ripples, Split Seams, Pet Damage and more, are repairable, and can save you thousands.
Pet Odor Removal
---
Pet odors can be tricky. Pet oils and can penetrate through carpet, laminate, even baseboards, and reside in the subfloor, and drywall of your home. No matter the severity, BENCHMARK can remove it.
Laminate / LVT Cleaning
---
Your Laminate or vinyl floor is one of today's favorite upgrades for the apartment. However, it's consistently exposed to turnover paint spills, abrasives and dirt.
Read More
Dryer Vent Cleanout
---
If you are looking into having your dryer vent cleaned you are to be commended. It's consistently at risk of building up lint, as well as the wear and tear of day-to-day use.
Common Area Cleaning
---
Common area hallways, game rooms, workout spaces and more, increase the rentability of your property. Keeping up their appearances is easy with BENCHMARK'S common area cleans
Tile & Natural Stone Cleaning
---
Your tile and grout is also one of the biggest investments made in your multifamily housing property. However, it's consistently exposed to grime, scale, soap scum as well as the wear and tear of day-to-day use.
Read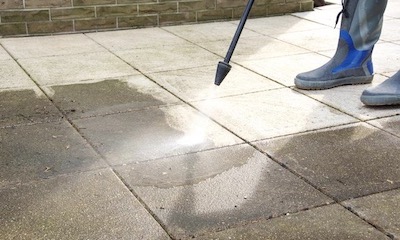 Pressure Washing
---
Your sidewalks, decks and patios all contribute to the rentability of your units. However, here in the Pacific Northwest your stone or concrete is consistently capturing mold, mildew, and moss, as well as the wear and tear of day-to-day use takes its toll.
Water Damage Restoration
---
The damaging effects of water dramatically reduce by fast and effective response, the first 24-48 hours are critical.
WHY CHOOSE BENCHMARK?
TRUSTED, SKILLED PROFESSIONALS
We love what we do, and our technicians are ready to take your call anytime. Call BENCHMARK to ask a question, get a quote or schedule your next appointment.
---
SAFER, HEALTHIER CLEANING
We use BioCare Planet-Safe Cleaning solutions with neutral ingredients that don't contain harmful chemicals. This is especially supportive for anyone with asthma or allergy concerns. For cleaner, healthier home, we got everyone firm in our mind – your family, pets, and all other guests in between.
---
INDUSTRY-LEADING EXPERTISE
We have earned the reputation as a singularly owned company as the best professional cleaning for both interior services, and exterior services, in the Portland-Metro area for carpets, air ducts, windows, pressure washing and more.
Office
11700 NE 60th Way
Suite 4-A
Vancouver, WA 98682
Hours
Mon-Sun: 24/7
Emergency Response
Office Hours: Mon-Fri 8-5