Fire Damage Restoration Services
Returning your home to it's pre-loss state is our utmost concern. As a leader in fire damage restoration we are experts in removal of smoke in walls and flooring, and the deep cleaning of soft goods like carpets and upholstery.
---
When a Fire or Smoke Damages Your Your Home? Let Us Help.
Smoke and toxic soot will migrate throughout a home. Our expert technicians are highly-trained, with the tools and know-how to clean up all the fire and smoke damage.
We have more than 35 years experience in residential restoration, and so you can trust our fire damage restoration team to ensure your home is cleaned, and restored to better than pre-loss conditions.
What To Do Until Help Arrives

Here are the initial steps to take between calling BENCHMARK, and our water damage restoration technicians arrival.
The Fire Restoration Process

Every fire damage is a little different from the next, so it requires a structured solution to get things back on track. BENCHMARK has the experience and advanced equipment to quickly restore your home to better than before, the fire damage occurred. We use a structured approach to water extraction and water removal that emphasizes inspecting and increasing the drying process from beginning to end.
24 Hour Emergency Services

The restoration begins with a phone call. When you are dealing with fire and smoke damage, immediate action is hyper critical. If you delay even a few hours can greatly increase the size and degree of damage.
What to Expect

When considering what type of service you need, do you mind if we ask you a few more questions to be prepared when we arrive?

---

Questions:

When did this loss occur?
Has the source been stopped?
What is the source?
Does the property still have electricity?
Is the HVAC system still operational?
Are the affected areas in 1 area?
What year was the home constructed?
Does anyone in the home have sensitivities to chemicals, allergies or respiratory problems?
Have you called your insurance company yet?

---

A water damage restoration timeline can vary depending on the extent of the damage and the specific steps needed to restore the affected area. However, here is a general timeline that may be followed:

Assessment – The first step is to assess the extent of the damage and identify any safety hazards or structural damage.
Water extraction – Any standing water is removed using specialized equipment, such as pumps or vacuums.
Drying – The affected area is dried using dehumidifiers and air movers to prevent further damage and mold growth.
Cleaning – Any affected surfaces and items are cleaned and disinfected to prevent mold and bacterial growth.
Restoration – The area is restored to its pre-damage condition, which may include replacing flooring, drywall, or other building materials.

Here's what to expect today:

At Arrival – Your technician will evaluate all the areas and the scope of the affected area to ensure the fasted drying
Extraction – All affected areas are extracted to remove any excess water.
Anti-Microbial Treatment – Your technician will apply an antimicrobial treatment to inhibit the growth of mold, mildew and bacteria
Equipment installed – We'll install high-velocity airmovers and state-of-the-art dehumidifiers to rapidly evaporate any water saturation.
Removal of affected material – If necessary, any unsalvageable materials that cannot be saved will be removed to eliminate any secondary damage.
Track off clean – Lastly we will clean the affected and surrounded areas, leaving the area clean, or cleaner than before the loss.

The duration of each step can vary depending on the extent of the damage and the specific techniques and equipment used. In some cases, it may take several days or even weeks to complete the restoration process.

It is important to act quickly when dealing with water damage to prevent further damage and potential health hazards. Hiring a professional water damage restoration company can help ensure a timely and thorough restoration process.

---

Question: So what area's would you like to have cleaned?
The BENCHMARK standard for home Fire Damage Restoration Service
Highly Trained Fire Damage Specialists
Our fire restoration team specializes in residential fire damage restoration, with training focused on saving salvageable items, while accurately documenting the entire restoration process.
Highest Rated Client Care
With over 35 years of experience in the fire damage restoration industry. We're from here – your property and want to help you get back to normal after you have fire damage to your home.
#1 Fire Damage Response in PDX
We've earned the reputation as the leader in the restoration industry with more than 35 years of experience. So our fire damage restoration services involve the healthiness, and appeal of your home.
Easier Insurance Process
BENCHMARK will help you through the insurance claim procedures and support you with the necessary paperwork to make the process a more enjoyable experience.
Need a Water Damage Service?

When you call, our client specialist will guide you through several questions that will help us appropriately respond to your unique fire or smoke emergency. Beyond understanding your situation, we will want to set up a time for your local BENCHMARK team lead to inspect the property and develop a plan to restore your home. Rapid response is critical, so we'll want to schedule this as soon as possible.
After our fire damage technicians arrive at your home, they will help you understand the severity of the affected areas, concerns that may be developing, and what can be restored.
seth icon_question_alt icon
Does insurance cover water damage in my home?

Some level of coverage is provided in many (even most) homeowner insurance policies. You will need to contact your agent, and be connected with a personal insurance adjuster to assist you with your fire damage scenario. When dealing with insurance, the "source" of the fire damage is important to know.
What should I do if I have a water damage in my home?

If a water loss occurs in your home, it's only natural you want to immediately get active. Below are some productive actions you can perform before we arrive. Remember, only do this if you can do it safely.

Stop the water source, if you can. If you can't find where the water is coming from, we'll locate and stop the source as soon as we arrive.
Remove any excess water by using towels, mopping, as best you can, or wiping. This could include flooring and hard surface furniture which has standing water on it.
Protect carpet, rugs, drapes, and upholstered items from further damage. Place tinfoil or cellophane between furniture and wet carpet or rugs. Move books, magazines, or other items that may dye from carpets and rugs.
Be careful with electric items that have come into contact with water. This may include items such as electrical sockets, light switches, and if in the ceiling lights themselves.
How long does it take to dry?

The structural drying time varies with the severity of the water damage occurring, and the structure-type, on average situation taking 3–5 days. This can vary greatly though, depending on the scope of the affected areas, the affected materials & contents affected, any removal that may be required.

Returning your house to its pre-loss condition is a closely monitored process, with our technicians making adjustments to environment and equipment to help the area is return to normal as fast as possible.
Recommended For You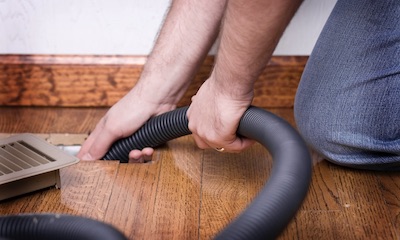 Air Duct Cleaning
The air duct system is the biggest contributor to the air you breathe inside the home. However, it's consistently exposed to dirt, debris, as well as the dust of day-to-day use.st a few clicks.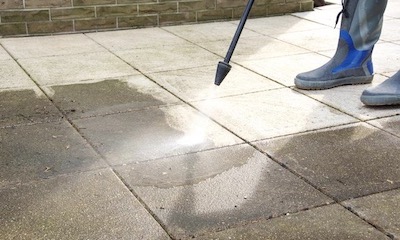 Pressure Washing
Your driveway is the first thing you see when you come home. However, here in the Pacific Northwest your stone or concrete is consistently capturing mold, mildew, and moss, as well as the wear and tear of day-to-day use takes its toll. clicks.