On Sale! Window Cleaning Services
The certified window cleaning technicians at BENCHMARK are available to help homeowners remove even the most difficult of dirt, pollen, moss, mold, and much more.
---
Trust our experienced techs for your Window Cleaning.
Most Portlanders know BENCHMARK as the leader in the cleaning with more than 35 years of experience. So many of our window cleaning services—such as tracks, screens and inside/outside —involve the enjoyment, and appeal of your home.
When you call on us for your home's window cleaning, and other related services, we bring that experience and our training, just as we do to any other cleaning or restoration service we provide.
Screen Cleaning

Your screens provide a vital service for you and your family. They let the clean, fresh air in, while keeping the scary insects out! We provide screen cleaning services to keep you enjoying you home all year long.
Track Cleaning

If you're one of the 70 million Americans that suffer from allergies or allergic illnesses such as asthma or sinusitis you already know how miserable they can be. What you may not know is that mold and mildew build up in your tracks can contribute to these irritations.
Mineral Staining Removal

Each BENCHMARK carpet repair service lets you choose the level of service that's right for you. Choose from carpet re-stretching, seam repairs, pet odor removal and more.
The BENCHMARK standard for home Window Cleaning Service
Timely Cleans
Cleaning can be scheduled same day, or out in the future, tailoring are arrival times, and arrival dates to whatever your needs may be. Cleans are also efficient with a 10-step process at their core to guarantee the best clean.
Highly Trained Techs
We use specialized equipment and proprietary solutions to clean the windows in your home, while ensuring healthiest method possible during the cleaning process.
#1 Cleaner in PDX
We've earned the reputation as the leader in the carpet cleaning with more than 35 years of experience. So our window cleaning services involve the healthiness, and appeal of your home.
Easier Scheduling
BENCHMARK will help you navigate the questions and concerns, either in-person, or virtually. No matter which way you prefer to schedule an appointment, we've got you covered.
Need a Window Cleaning Service?

Homeowners should be aware of a few things in the window cleaning process. First, stains should be identified to increase their chances of removal. This could be via calcification, mildew, smoke-staining, etc. Your technician will often begin by using a multitude of "specialty" solutions, either by hand or using a special sprayer, to disengage the holding power of the stains to your windows. This basic step is an important one in the carpet cleaning process.
Window professionals use a variety of equipment that may be mounted on a truck or they may use portable systems. Solutions may also be used to help clean, sanitize, and disinfect your windows. It's very important to deal with an experienced and reputable company to be sure that only solutions that are environmentally friendly are used in the window cleaning process.
seth icon_question_alt icon
What is the cost to have residential windows cleaned?

The cost of window cleaning varies greatly depending on the size and complexity of your system and building. Click GET STARTED to see your personalize pricing…
How long does it take for windows to be cleaned?

Cleaning Length: The time to clean your windows depends on the number of windows, and if you prefer to have your tracks and screens cleaned as well. That said, most cleans take about 2 -3 Hours.
Why should I have my windows cleaned?

Besides the way you feel when you have clean windows, it helps protect your your investment as well. Mold and mildew growth can literally eat away at the the seals, that retain the insulating property of your windows. Caring for them keeps the efficiency of your home in tact.
ALSO ON SALE
Pressure Washing – Decks
Your deck is one of today's favorite upgrades for the outside home. However, its consistently exposed to dust, pollen, algae and moss. The thing is, wood doesn't repel these impurities as a concrete, or stone will.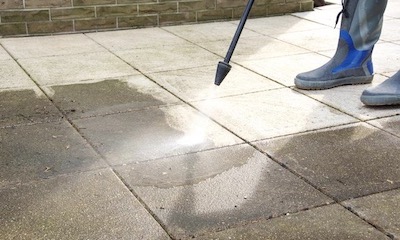 Pressure Washing – Patios / Driveways
Your driveway is the first thing you see when you come home. However, here in the Pacific Northwest your stone or concrete is consistently capturing mold, mildew, and moss, as well as the wear and tear of day-to-day use takes its toll. clicks.